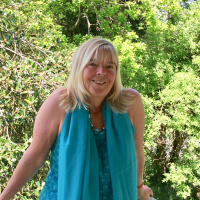 K.C. Julius
Literary Fiction, Fantasy
K.C. Julius is the author of The Drinnglennin Chronicles, an epic medieval fantasy quartet. A classic tale of adventure, sword and sorcery, romance and betrayal, The Chronicles combines all of the elements of the stories she personally loves. The complete series—Portents of Chaos, A Realm at Stake, Bindings of Peril, and The Wings of Dread—will be released in the first half of 2020.

K.C.'s previous book, Beyond the Green Door (published under Kristan Julius,) is a YA fantasy set in Hutanya, a world in which water has become a precious commodity (as have copies of Beyond...)

K.C. currently lives in Düsseldorf, Germany.
Courage is found in unlikely places.
J. R. R. Tolkien